Después de una maravillosa semana en los campamentos de verano de English Summer SA, por fin llegó el sábado. Algunos de nosotros fuimos a PortAventura con nuestros monitores Rosa y Dani.
Otros, nos bañamos en las piscinas de Costa Caribe con Angie, Elkie y María. Algunos nos quedamos en casa con el resto de los monitores, y fue un día increíble. Preparamos un lip dub, vimos una peli, nos bañamos en la piscina, nos disfrazamos… ¡hasta hicimos una guerra de globos de agua! Fue un día muy divertido para todos.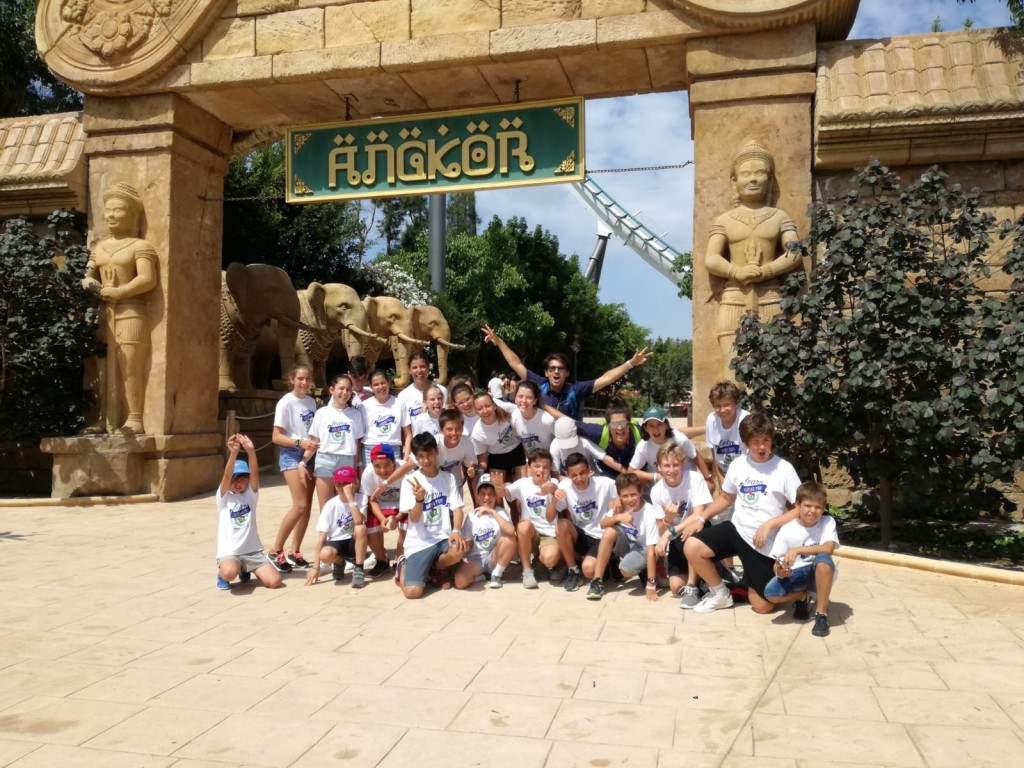 Cuando todos llegamos a casa, celebramos la BBQ party despues de la qual bailamos sin parar.
El domingo fue también un día muy tranquilo. Nos despertamos y recogimos nuestras habitaciones, pues a las 12 se llevarían a cabo las Room Inspection.
Comimos y descansamos todos viendo la peli Buscando a Dori.
Cuando acabó la película, tocaban Athletics. Pruebas de velocidad, fuerza, salto de longitud… ¡parecíamos todos atletas profesionales!
A lo largo del día estuvimos preparando todos una actuación con nuestros monitores y MPs para la noche. Se celebraba el concurso de talentos Froggy´s Got Talent. Y aunque todos lo hicimos muy bien, dos personas destacaron mucho: ¡Enhorabuena campeonas, Ivet Parera y Carla Solsona!
No dejéis de seguir el Blog para conocer todos los detalles sobre los campamentos de verano en Vallclara. Las fotos las podéis ver en el Área de Clientes. Además podéis escribirnos a efsvallclara@englishsummer.com o manteneros informados de todo en Facebook, Twitter e Instagram!
After an amazing week in English Summer, the weekend finally arrived. Some of us went to Port Aventura with our monitors Rosa and Dani. Others went to Costa Caribe with Angie, Elkie and María. The rest of us stayed at home with the other monitors and had an amazing day. We prepared a Lip Dub, watched a film, went to the pool, got dressed up…we even had a wáter balloon fight! It was a very fun day for all of us.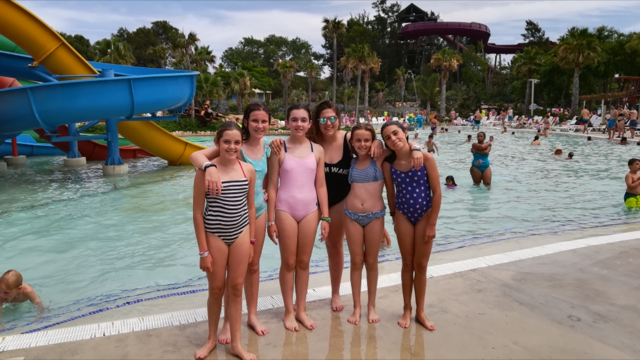 When the people who had left arrived, we celebrated a Barbacue party and we danced all together.
Sunday was also a very calm day. We woke up and tidied our rooms, because at 12 o´clock the room inspections would take place. We had lunch and watched a fim. When the film ended, it was Athletics´ time. Speed, strength, long jump…we all played like professional athletes!
Throughout the whole day we prepared an act with our monitors and MPs for the night. Froggy´s Got Talent! took place. And eventhough we all did a really good job, two people were outstanding: Congratulations Ivet Parera and Carla Solsona!
We will be posting more information about the term on the Blog and you can see updated pictures in the Clients Area.  You can also follow us on Facebook, Twitter and Instagram.