Hello everybody,
Se acerca la recta final del turno en los campamentos de inglés de English Summer SA, and we don't want to leave!
Yesterday we woke up and played Froggy Games, and later on we had breakfast and went to class. We are going to miss our teachers so much!
Por la tarde jugamos a Olympics, pero, desgraciadamente, a la hora realizar los clubs comenzó a llover. Nos fuimos a asear y nos reunimos todos en el teatro para poder escribir cartas a nuestros amigos, monitores y MPs, se las entregaremos cuando nos vayamos.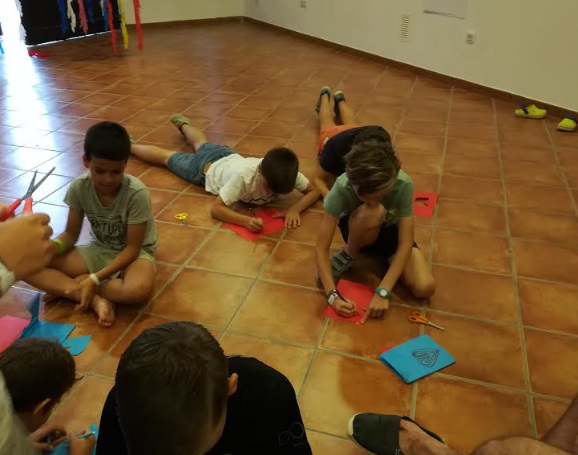 After the storm comes the calm, y tanta fue la calma que salimos a practicar yoga outdoor. La verdad es que era necesaria esa dosis de relajación para afrontar con todo el ingenio que fuera posible la noche que nos esperaba…
YESSS! It was Enigmatic Night! Todos los equipos competimos para encontrar al culpable del robo de la corona de la reina romana, y así poder recuperarla. ¡Congratulations to snakes, the winning team!
See you tomorrow with more info about this incredible summer!
Recordad que para estar al día de lo que pasa en nuestros campamentos de verano solo tenéis que seguir nuestras redes sociales y visitar el Área de Clientes, donde colgamos todas las fotos de cada turno. Follow us in Facebook, Twitter e Instagram!