Good Morning Vallclara!!!
En el día de ayer en los campamentos de inglés de English Summer SA hicimos muchas actividades diferentes y de lo más divertidas!!!
El día empezó como cualquier otro: breakfast, English lessons, calling parents, lunch… pero a la hora de la piscina en vez de bañarnos como cada día, hubo una competición de natación en la que se compitió por equipos y en la que todos demostraron sus grandes habilidades para nadar. WE HAD A LOT OF FUN!!!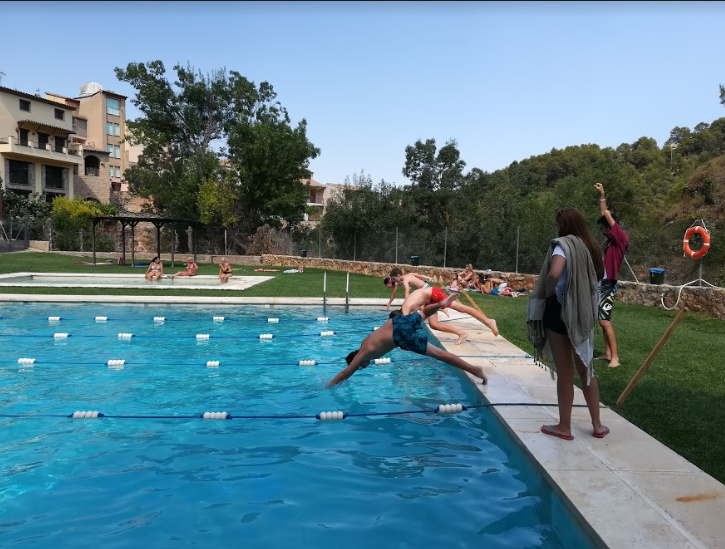 El resto del día siguió, como siempre, con los Olympic Games and Clubs where we enjoyed a lot by playing and cooperating with each other. 
Y llegó la hora de la fiesta del día, BIG FROGGY GAMES PARTY!!!!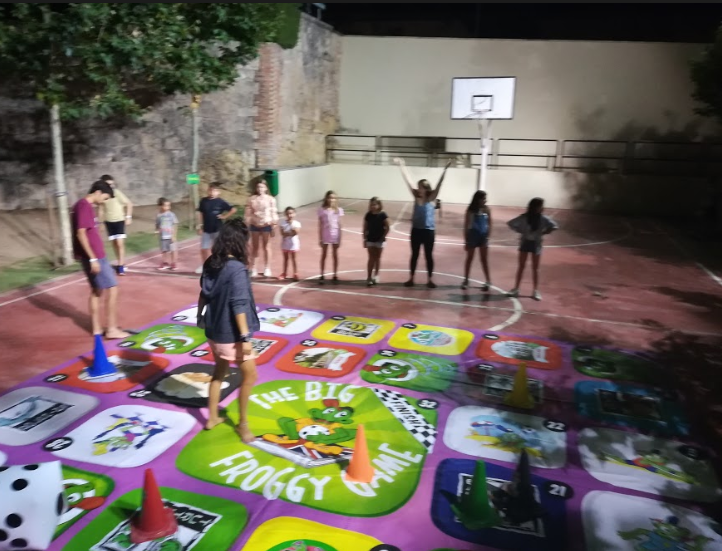 La fiesta consistía en que cada equipo lanzaba un dado gigante y dependiendo del numero que te tocaba hacías una prueba u otra. Había pruebas como montar a gigant puzzle, English Summer S.A. Trivial, parachute game… Y muchos más!!!
We finished the night dancing the term dance and then we went to sleep.
Good night and see you next day!!!      
Ei! Visitad el Área de Clientes y no os perdáis ni un detalle de estas increíbles semanas en el campamento de verano. Además, subimos muchas de nuestras novedades en Facebook, Twitter e Instagram! Follow us