Good morning parents!!
We woke up really early yesterday! ¡Nos lavamos la cara y nos vestimos, asi que ya estábamos preparados para la acción!
Nos repartimos por equipos en diferentes lugares de la casa y jugamos a diferentes juegos para activarnos y para fomentar la cooperación y el trabajo en equipo. At the end of the games we were ready for the day and really hungry for the breakfast.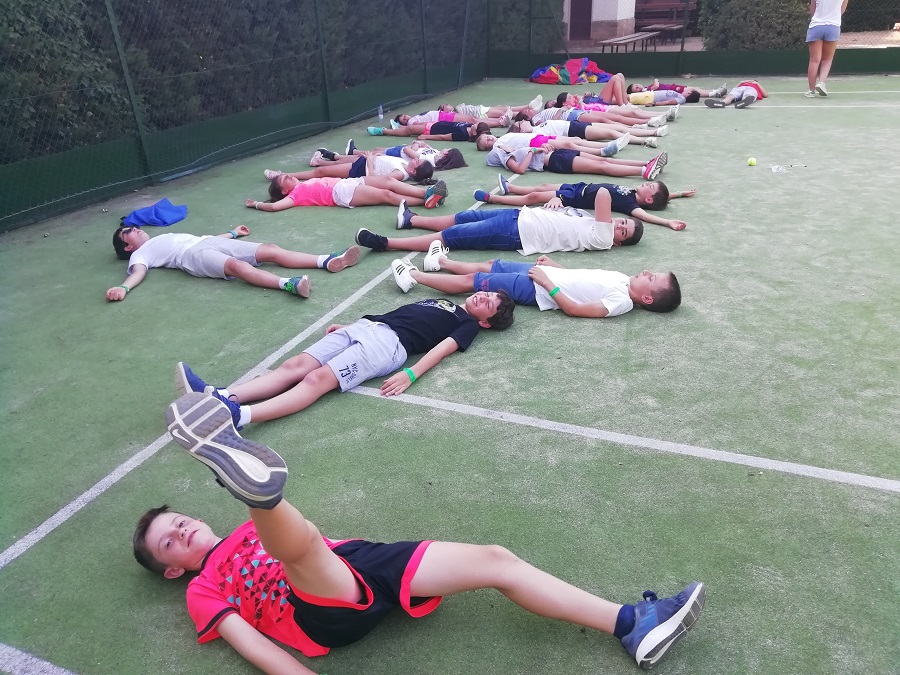 We had a delicious and nutritive breakfast and after finishing it our english teachers were waiting for us. Así que fuimos a las clases para pasarlo genial aprendiendo inglés. Los alumnos del norte de España que llegaron más tarde con el transfer, tuvieron que hacer el examen de nivel, pero después de hacerlo se incorporaron con nosotros en clase.
Y así han quedado los niveles de inglés según la clase a la que atendemos:
Clase 201: MOVERS
Clase 202: MOVERS
Clase 203: FLYERS
Clase 204: KET
Clase 205: KET
Clase 206: PET
Clase 207: FCE
Clase 208: FCE
When we finished the morning clases we went to have lunch. We ate pasta, an amazing chicken with french fries and fruit. We brushed our teeth after lunch and we enjoyed some free time before going back to english clases to play some games with the teachers.
Nada mas salir de clase nos cambiamos de ropa y nos dirigimos a una bien merecida piscina, que disfrutamos mucho debido al calor. It was so much fun!!
The swimming pool helped us to be refreshed and we were ready for the Clubs. We played several dirent games that helped us with awareness on keeping clean our enviroment, and to improve our team work.
Después de pasarlo bien en los Clubs nos repartimos por los equipos para conocernos todos un poco mejor. Además escogimos un capitán para nuestro equipo y entre todos hicimos un himno que mas adelante cantaríamos delante de todos nuestros compañeros.
Al acabar los Olympics nos fuimos directo a las showers. Nos vestimos y con el olor a rosas de después de las duchas nos fuimos a cenar.
We finished the day with the incredible Olympics Night. Which consisted in a presentation of all the teams, their members and the anthems they created during the afternoon.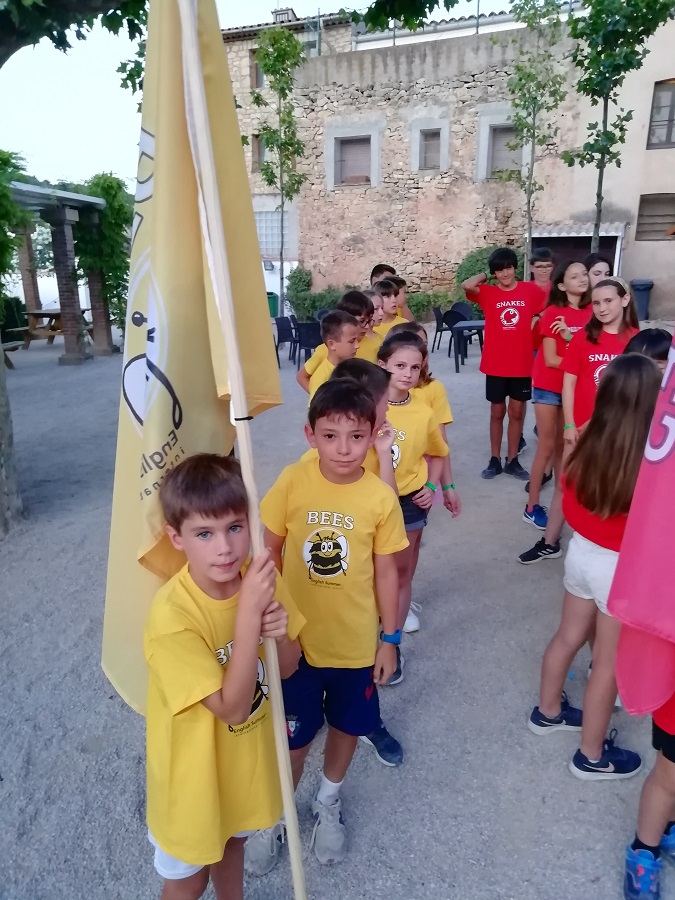 Al terminar las presentaciones jugamos a un juego por equipos donde teníamos que organizarnos y socializar para robar las banderas de los otros equipos y mantener la nuestra a salvo.
Y así acabó este magnífico día en Vallclara. Nos deseamos las buenas noches and we went to sleep.
Os recordamos que podéis seguirnos por todas nuestras redes sociales:  Facebook, Twitter, Instagram y acceder al área de clientes desde dónde podéis ver todas las fotos de vuestro campamento.
See you soon!