Hello parents!!
This morning we wake up and had some breakfast. We were really hungry and we needed to recharge our energy.
Nada mas salir del desayuno nos fuimos directo a las habitaciones nos lavamos los dientes y arreglamos las habitaciones. Todos estamos aprendiendo la importancia de tener una rutina de hacerse la cama y tener la habitación limpia.
After cleaning our room we had some free time to play with our friends and then we get to learn English in class. We went to the dinning room to have some lunch and we enjoyed the amazing food the coockers prepared for us.
Después de comer estuvimos haciendo una hora de juegos en inglés con las teachers para seguidamente irnos directamente a la piscina a calmar el calor y pasar un muy buen rato con nuestros compañeros, monitores y MP's.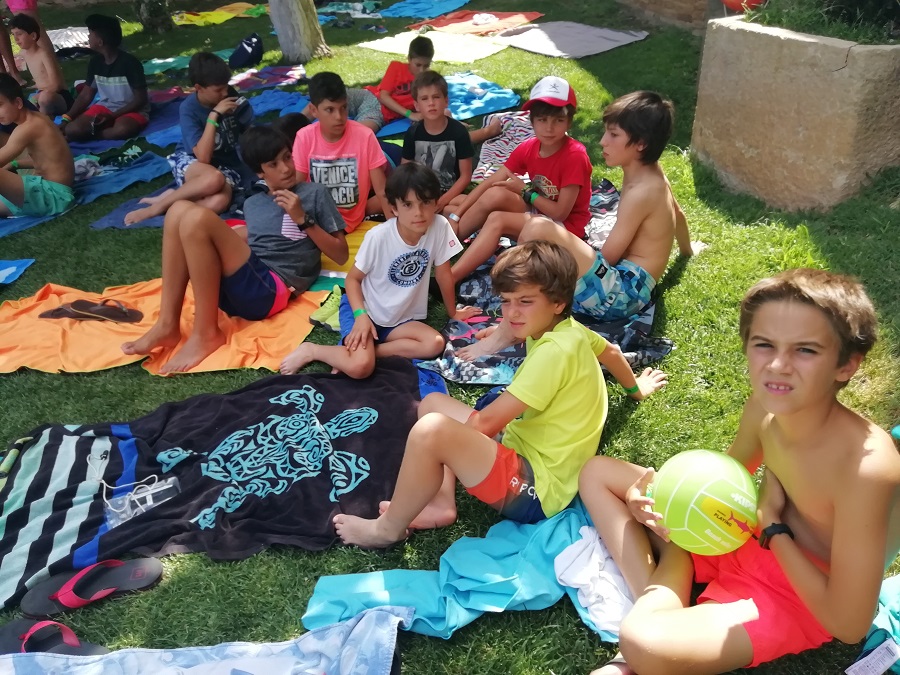 We change up with sports clothes and we went all together to las Eras. We played diferent amazing games with our olympic groups. We played Boogie construction, which consisted in constructing a Boogie with barrels, pole and ropes. We also played Night line. This one one consisted in wearing a blindfold and trying to complete an obstacle circuit with the help of a partner who gave intructions to the one in the circuit. We all agreed that cooperation and team work were key elements to succed in these games.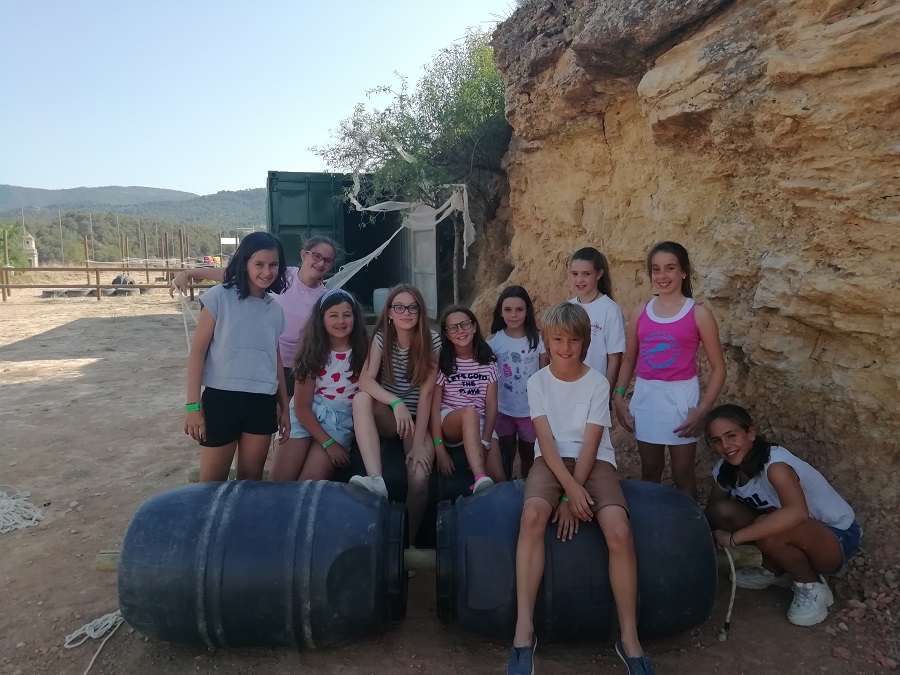 Después de los Clubs nos reunimos por equipos y por fin pudimos competir en los Olympics con nuestros compañeros. ¡¡Nos moríamos de ganas!! Jugamos dependiendo del equipo en el que estamos un partido de baloncesto, football, volleyball y balón prisionero.
We had an amazing dinner to get ready for the night, we brushed our teeth and…
POLYNESIAN NIGHT STARTED!!!!!!!
Conocimos a un grupo de polinesios que vivían en Vallkrarua que adoraban a una fruta sagrada. El problema apareció cuando un grupo de excursionistas científicos la cogieron. Los locales de Vallklarua les amenazaron con matarlos, pero ellos se ofrecieron a hacer una poción que hacia que las frutas sagradas volvieras a crecer muy rápidamente.
Sabiendo eso los estuvimos por toda la casa haciendo juegos para conseguir ingredientes para la poción. Al final conseguimos los ingredientes y conseguimos que los Polinesios se hicieran amigos con los excursionistas científicos y nos enseñaron un baile típico suyo, La Haka.
After this amazing night we were tired so we went to sleep to get ready for the next morning.
Os recordamos que podéis seguirnos por todas nuestras redes sociales: Facebook, Twitter, Instagram y acceder al área de clientes desde dónde podéis ver todas las fotos de vuestro campamento.
See you soon!