Hello parents!!
We woke up this morning with a lot of energy!!!
The first thing we did after dressing up was having an amazing breakfast to get energy for the rest of the day.
¡Nada más salir del desayuno nos encontramos a nuestro fotógrafo favorito, Dani!!!!!!!! Que nos hizo unas fotos espectaculares con nuestros monitores, MP's y Teachers. Esperemos que os gusten cuando las veáis.
After the fotos, like the other days we went to class the learn some english and have some fun with our friends.
Después de clase y del patio nos fuimos a comer para volver a coger energías después de una mañana intensa y divertida a la par.
Our teachers were waiting for us to play english games in class. Our favorite parto f the english classes. It was so much fun!!!!!!
Later we dressed up with our team t-shirt and our swimsuit and we went to the swimmig pool. Dani took a couple of photos of us and then we could play and enjoy the wáter and the sun.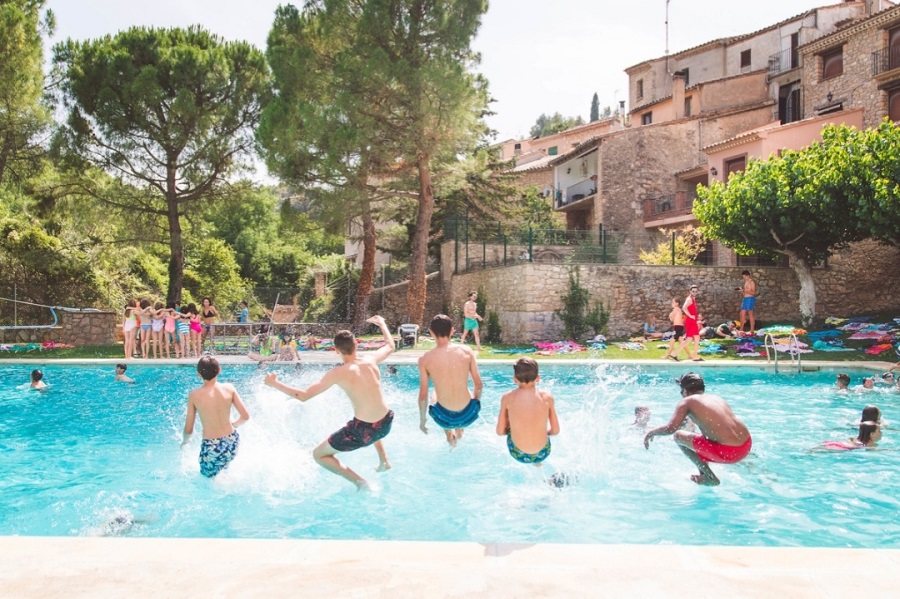 Más tarde volvimos de la piscina, nos pusimos pantalones de deporte y nos dirigimos a las Eras. Allí nos juntamos con nuestros teammates y hicimos dos juegos por equipo para fomentar el trabajo en equipo, el respeto y la cooperación. Valores sin los cuales no podremos ganar como equipo en los Olympics.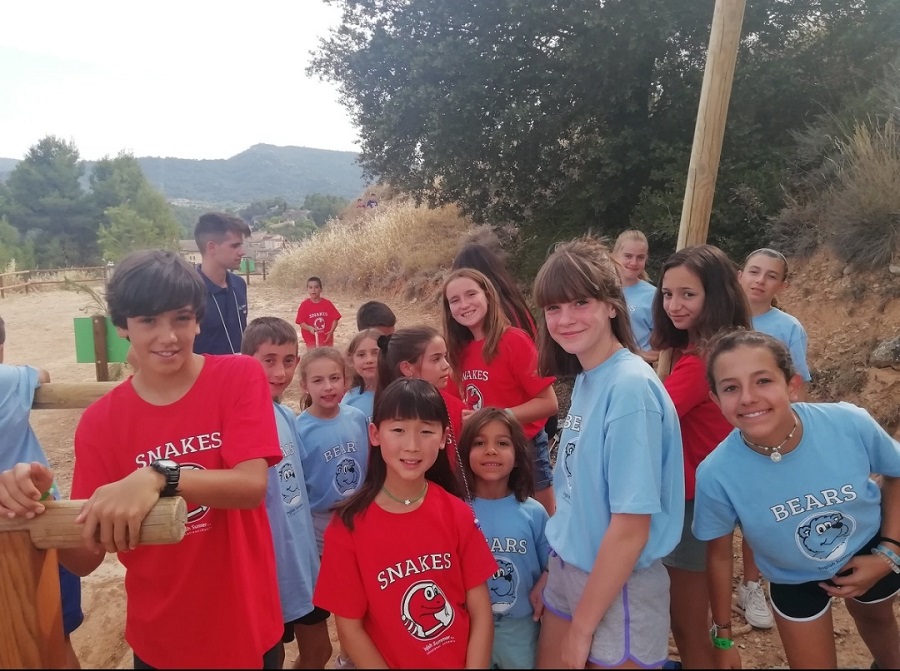 Later on we went down the the house again and we played a game of tghe Olympics. Of course al lof us were trying to win the game but we focused in cheering up our team and respecting the referee and our rivals.
The food for dinner was ready, so we went to the shower and then we had dinner.
Al acabar de cenar nos fuimos hacia el teatro donde nos esperaba la…….SUPERHERO DISCO PARTY!!!!!!!!!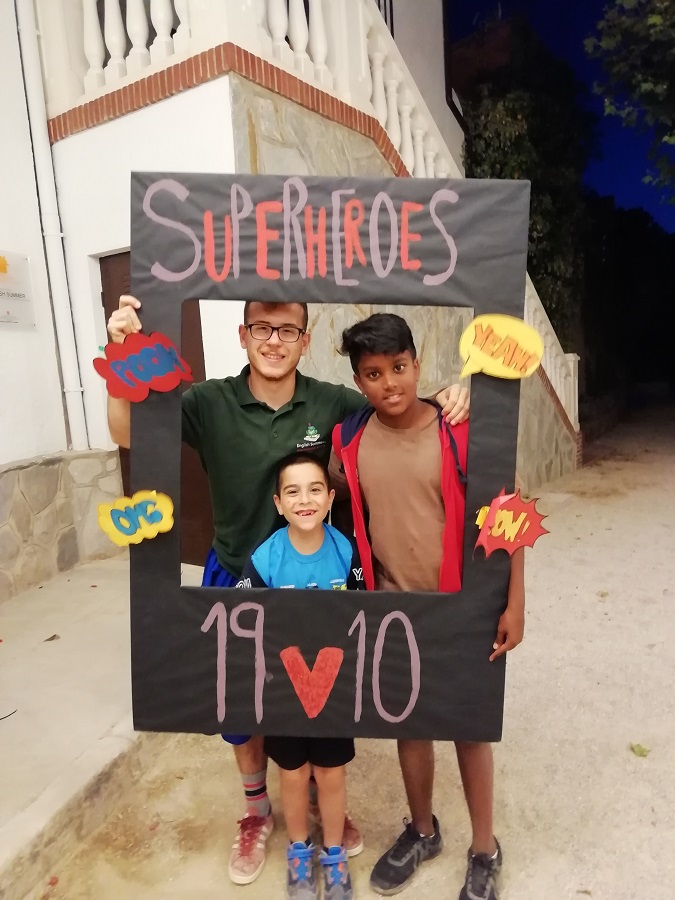 Bailamos muchísimo con todo tipo de canciones y para los que no tenían una noche con ritmo de baile tuvieron juegos delante del teatro para pasarlo en grande de igual manera. Asi que solo nos quedaba ir a la cama a recargar la energía.
Este fue nuestro día ayer en Vallclara. Esperamos que os haya gustado!!
Os recordamos que podéis seguirnos por todas nuestras redes sociales:  Facebook, Twitter, Instagram y acceder al área de clientes desde dónde podéis ver todas las fotos de vuestro campamento.
See you soon!