Good morning parents!!
We woke up at 9:00 am. The first thing we did was having breakfast. Justo después del desayuno tuvimos que ir a nuestras habitaciones para arreglarlas porque tuvimos… Room Inspection!!!!
The oficial room inspectors did the inspection and after that we had some free time to go to the bar and call our parents with the phones.
Después del tiempo libre nos reunimos por equipos y hicimos diversas pruebas típicas de las olimpiadas compitiendo contra los otros equipos. Los Athletics fueron un éxito. ¡¡Nos apoyamos mucho con nuestros compañeros y nos lo pasamos genial!!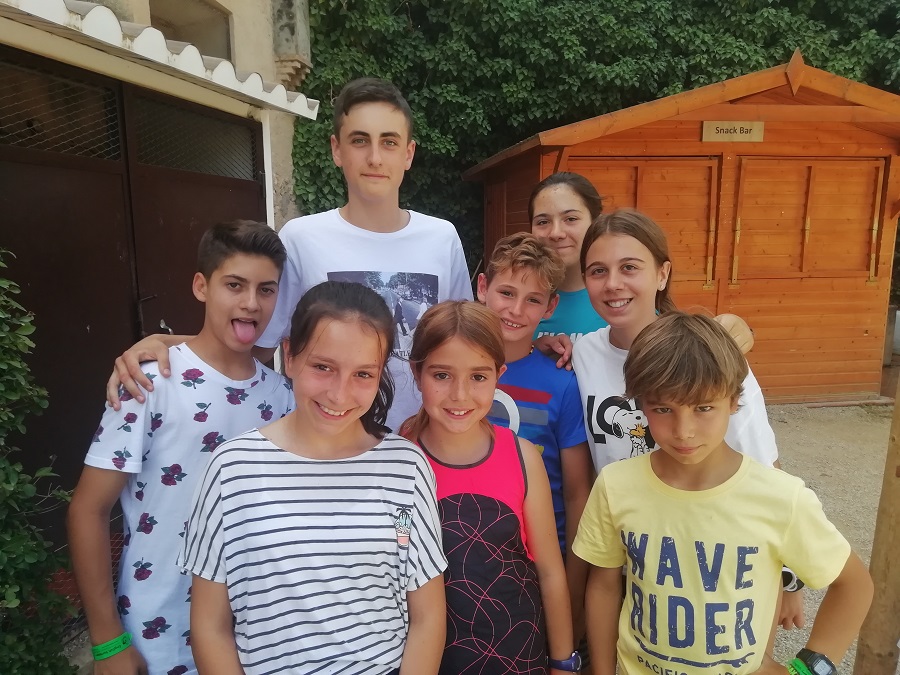 Later on we had an hour to prepare with our group the performance we were gonna make. We put a loto f effort and hard work during this hous.
After that we needed to refill energy and we went to lthe dinning room to have lunch.
Al acabar de comer nos fuimos al teatro y vimos la magnífica película de COCO.
When we finished the film we had some snacks while the people that was going to mass was getting ready.
The people from mass went to Prades and the others used that time do a lot of things. Prepare the talent show, football and volleyball match against the monitors.
Cuando los de misa volvieron nos fuimos a las duchas y directos a la cena. Nos dirigimos al teatro y…..EMPEZAMOS EL AMAZING TALENT SHOW!!!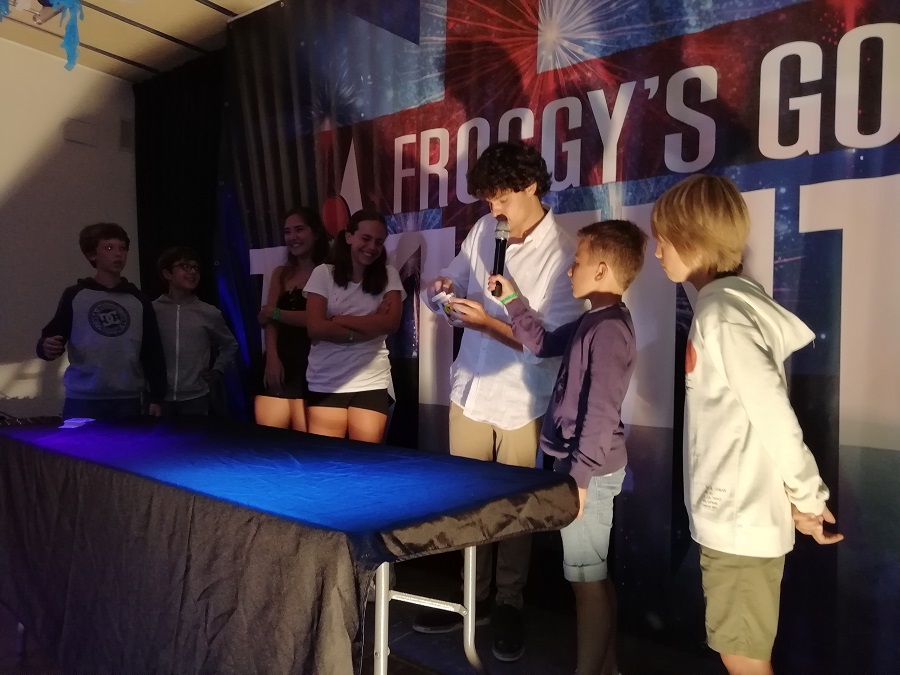 Vimos magnificas actuaciones de todos los tipos y colores que nuestro duro jurado avaluó de manera muy positiva.
After finishing the talent show we went to the bed to have a well deserved sleep.
Cabe también decir que los chicos tuvieron examen de inglés y según los resultados a algunos se les ha reorganizado en el sistema de clases, que ha quedado de la siguiente manera:
Clase 1: STARTERS
Clase 2: MOVERS
Clase 3: FLYERS
Clase 4: KET
Clase 5: KET
Clase 6: PET
Clase 7: FCE
Clase 8: FCE
Os recordamos que podéis seguirnos por todas nuestras redes sociales:  Facebook, Twitter, Instagram y acceder al área de clientes desde dónde podéis ver todas las fotos de vuestro campamento.
See you soon!