Good morning parents!!
On these beautiful day we woke up with a lot of energy!! We had breakfast and we were ready to start the day.
Nos ordenamos las habitaciones y nos fuimos a clase de inglés, pues no teníamos tiempo que perder. Nos lo pasamos en grande la clase de inglés con las teachers.
After english class we went directly to dinnig room to eat the amazing lunch the coockers had prepared for us. We refill our stamchs and we were free to go and have some free time.
Al acabar nuestro tiempo libre volvimos a clase donde nos volvían a esperar las teachers para jugar a juegos en inglés.
Later on we went to put on our swimsuits and went to the swimming pool to fight the heat. We swimmed, we played and we had a lot of fun there all together.
Nada mas volver de la piscina nos reunimos por equipos y subimos a las Eras para hacer una rotación de Clubs, donde jugamos a diferentes juegos para fomentar la cooperación y el trabajo en equipo.
After that we had another rotation of Olympics with our teams. We cheer up more than ever since we know the week is getting to the end. We had and incredible time with our team.
Después de acabar con Olympics nos duchamos y no vestimos de la manera mar rockera posible para la ROCK'N'ROLL NIGHT!!!!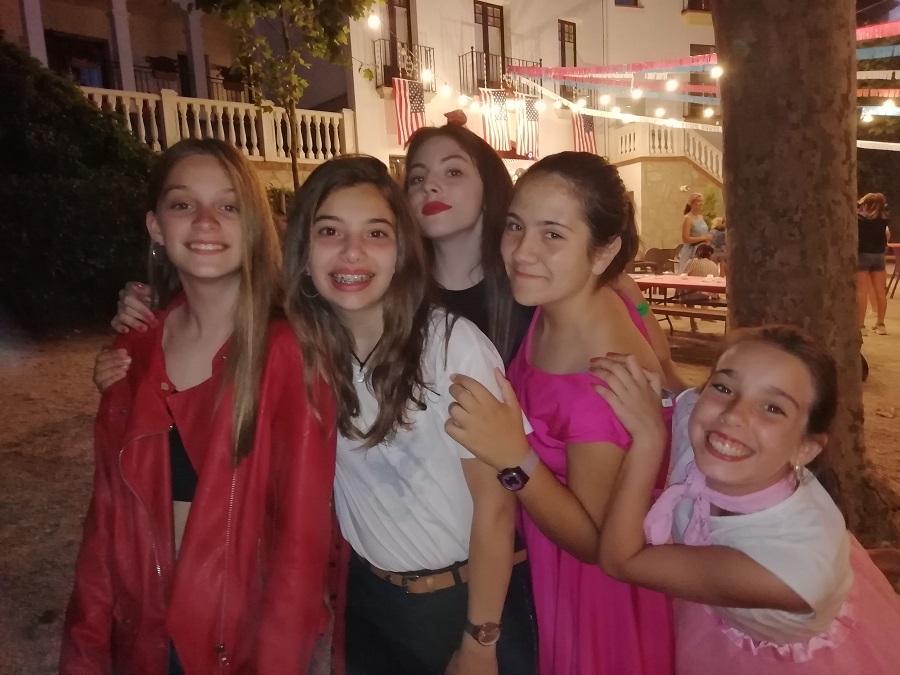 During the night there were a lot of games, dancing contest and big and jucy american burgers!!
¡Al acabar con la super fiesta hicimos un par de bailes y ya estábamos listos para ir a la cama!
Os recordamos que podéis seguirnos por todas nuestras redes sociales:  Facebook, Twitter, Instagram y acceder al área de clientes desde dónde podéis ver todas las fotos de vuestro campamento.
See you soon!